wholesale Full Color LED Media Players
wholesale Full Color LED Media Players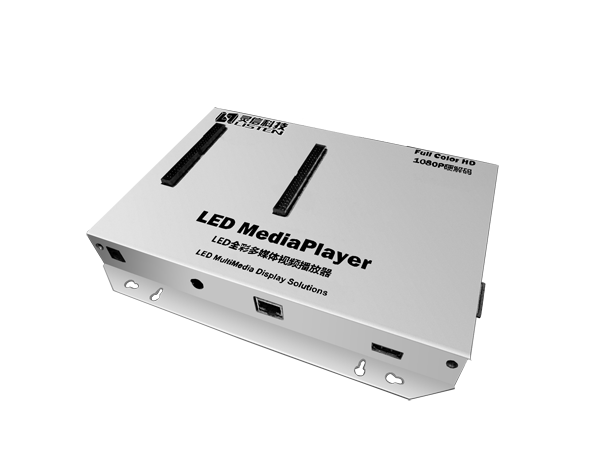 Simple introdcution of LED Control System:
Display control system is divided into two kinds. One is a system for synchronous, the other is asynchronous system.
The so-called synchronization system refers to the content on the led display and computer monitors display shows same, while the system of asynchronous that edit display data stored within the screen control system. In this way, Turn off the computer will do not affect the normal display of the LED display. Display all need a computer to control and can remote control the computer. So the screen can also through the remote control to debug. Broadcast programs of Led screen are played in sequence or according to the time to play. Also it can be set up timing shutdown and timing boot. LED display control software is a set of powerful, easy to use and learn program. It supports for multiple file formats, including text file, word file and all image files.( BMP/JPG/GIF/PCX...) All of the animation files can be displayed.
Technical Parameters of LS-Q2:
◆ Product Name:LS-Q2(Q2-C) Full Color Asynchronous LED MediaPlayer
◆ Max.Pixels 384*256 pixels
◆ CPU:A8 Dual-core 1.2GHZ
◆ Memory:4G(standard),32G(optional)
◆ Refresh rate Max.16KHZ
◆ Grey level 65536
◆ Scan mode :Indoor/outdoor, regular routes, smart scanning setting
◆ HUB Port: Standard HUB Port(can support 2pcs of HUB cards)
◆ Communication port:LAN/U-Disk/SD card
◆ Communication type:LAN,WAN,GPRS,3G,WIFI
◆ Remote management:Support cluster release management remotely; support upgrade system remotely
◆ Audio port:Onboard integrated sound card,with 6W amplifier, the R/L analog audio
◆ Video decoding:1080P hardware decoding
◆ Video format:MOV,AVI,MP4,DVD,ASF,WMV,MKV,RM,RMVB,TS,DAT,MPG,MPEG,VOB
◆ Audio format:MPEG-1 Layer3,WMA,WMA Pro,AAC,MPEG1/2 Layer 1/2,ADPCM,OGG Vorbis, Dolby Digital AC3,Dolby Digital Plus, RA-COOK,FLAC
◆ Memory port:Provide SD card port, support Max.32G SD card; can use USB2.0 Host to expand U-disk or USB hard-disk
◆ Timing play:Support
◆ Sensor port:Support displaying temperature and humidity, auto brightness adjustment and use infrared remote to change program
◆ Partition:Divide into several areas randomly
◆ Software:LED MediaPlayer,LED-PUB