outdoor LED display board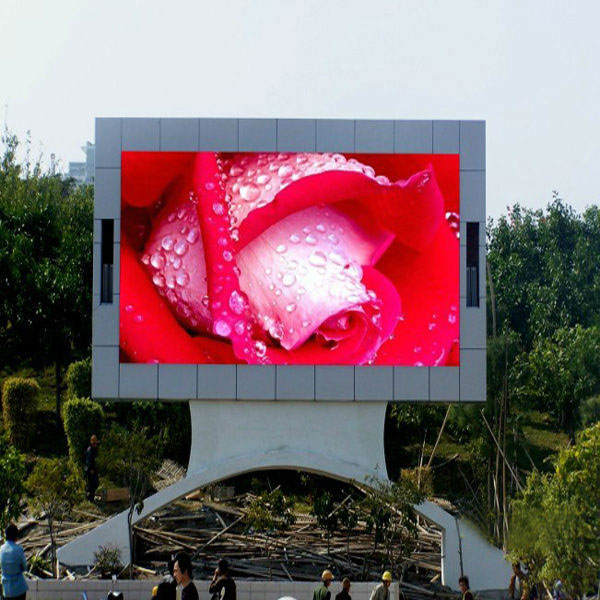 outdoor LED display board, also known as the outdoor full-color LED display, outdoor full color LED screen, outdoor full-color LED large-screen and full-color LED electronic screen, etc.
outdoor LED display board display contents:
They usually are in the form of video, image and text to show advertising media, policy propaganda and so on.Functional features:
1. The brightness of LED display is strong. Even if the sun directs screen surface, graphic is still clearly in visual range.
2. All days display, adapt to various harsh outdoor environment.
3. With 16 million colors. It can display two-dimensional , three-dimensional animation and broadcast television (Video interface).
4. The video shows rich layers. Synchronous display with computer.
5. Set up screen stop time freely, Display content editing immediately.
outdoor LED display board scope of application

stadium, convention and exhibition center,square, station and wharf,large buildings, popular science garden,
channel, Pedestrian street,campus, planning library, factory meeting room and community etc.
outdoor LED display board features of Harse
1.Good uniformity. Basic uniformity is 5%, the highest evenness is 1%.
2.With the function of online single point detection.It can detect whether all the pixels in the screen in real time.
3.Large view angle both the vertical and horizontal, ensure the visual effect of different viewing Angle.
4.Through waterproof, prevent high and low temperature and prevent mist processing.They can maintain deformation in
high and low temperature work environment.
5.Mask is not reflective and resistance to ultraviolet.Years do not fade.
6.Adopt full color control system of updated version. With blind spot detection,
Point by point correction and infinite state back function.
7.The white balance is more than 7000 CD/m2 under low current working status, The temperature of cabinet is under forty degrees.
Module parameters of outdoor LED display board:
Whole screen specification of outdoor LED display board:
| | | | |
| --- | --- | --- | --- |
| | | | |
| | | | |
| | | | |
| | | | Constant driving ,1/4scan |
| | | | |
| | | | |
| | | | |
| | | | |
| | | | |