LED large screen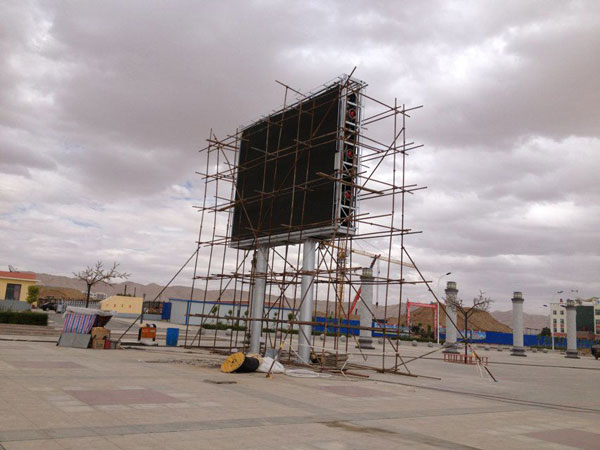 LED large screen, also known as outdoor full-color LED display, outdoor full color LED screen and LED full-color electronic screen, etc.
LED displays include outdoor LED display, indoor LED display, and semi-outdoor display screens, etc according to using environment.
Display contents of LED large screen
They usually are in the form of video, image and text to show advertising media, policy propaganda and so on.
Functional features:
1. The brightness of LED display is strong. Even if the sun directs screen surface, graphic is still clearly in visual range.
2. All days display, adapt to various harsh outdoor environment.
3. With 16 million colors. It can display two-dimensional , three-dimensional animation and broadcast television (Video interface).
3. The video shows rich layers. Synchronous display with computer.
4. Set up screen stop time freely, Display content editing immediately.
Scope of application
stadium, convention and exhibition center,square, station and wharf,large buildings, popular science garden,
channel, Pedestrian street,campus, planning library, factory meeting room and community etc.
LED large screen features of HARSE
1. Cabinets adopt aluminum frame design, appearance is delicate. The overall view ≥140°
2. Body side punch, stitching hidden line,side chamfering, it can joint from -15 degree to 15 degree arbitrary curved.
3. Apply to the awning, floor tile, fixed installation LED screen .
4. The image is high definition, having the characteristics of high brush and micromixer effect.
Module parameter of p12 full color outdoor led screen
p12 full color outdoor led screen specification:
| | | | |
| --- | --- | --- | --- |
| | | | |
| | | | |
| | | | |
| | | | Constant driving ,1/4scan |
| | | | |
| | | | |
| | | | |
| | | | |
| | | | |