LED electronic display screen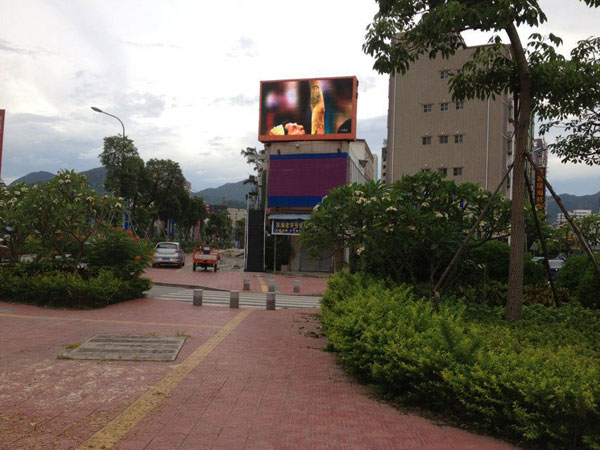 The LED electronic signs features of Harse
1.A new mask design, which led to zero reflection from the LED light. To ensure the screen display effect.
2.Unit module cabinet design adopts hot spraying technology, by this way, improve the antirust function.
3.The installation surface flatness of LED electronic display module requires plus or minus 0.2 mm. The
whole screen has good flatness, good uniformity will have.
4.On display control, it adopts very large scale FPGA single chip as the processor cores, to realize the super
gray level control(256-4096 level)and camma and anti camma double real-time correction.
5.Make use of the light intensity equalization algorithm, fuzzy control theory and intelligent monitoring technology, etc
to achieve automatic adjustment of brightness and white balance automatically compensate.
Scope of application
stadium, convention and exhibition center,square, station and wharf,large buildings, popular science garden,
channel, Pedestrian street,campus, planning library, factory meeting room and community etc.
Module parameter of LED electronic signs
LED electronic signs specification:
| | | | |
| --- | --- | --- | --- |
| | | | |
| | | | |
| | | | |
| | | | Constant driving ,1/4scan |
| | | | |
| | | | |
| | | | |
| | | | |
| | | | |