led video wall panel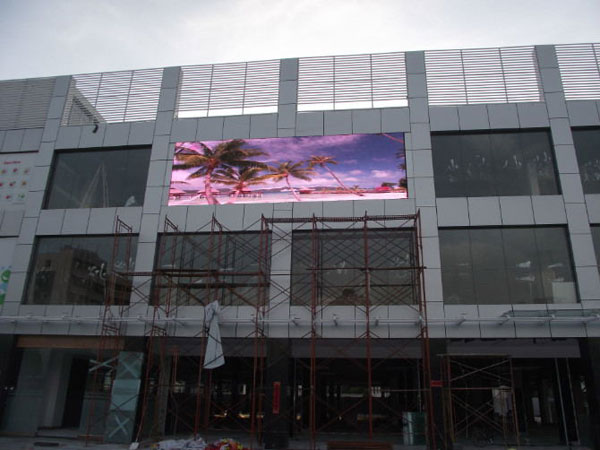 The LED display features of Harse
1.A new mask design, which led to zero reflection from the LED light. To ensure the screen display effect.
2.Unit module cabinet design adopts hot spraying technology, by this way, improve the antirust function.
3.The installation surface flatness of LED electronic display module requires plus or minus 0.2 mm. The
whole screen has good flatness, good uniformity will have.
4.On display control, it adopts very large scale FPGA single chip as the processor cores, to realize the super
gray level control(256-4096 level)and camma and anti camma double real-time correction.
5.Make use of the light intensity equalization algorithm, fuzzy control theory and intelligent monitoring technology, etc
to achieve automatic adjustment of brightness and white balance automatically compensate.
LED display screen product features of manufacturer
1.LED circuit boards do three proofing coating protection. (anti-corrosion, anti-static and moistureproof) Circuit board is
double-sided glass fiber copper plate from 1.8 mm to 2.2 mm , improving the reliability of products.
2.Power supplies of LED manufacturer adopt high stability of the international famous brand.(CL5V40A or Lenovo 5V40A).
3.IC of LED manufacturers adopt international famous brand Toshiba TB62747AF or accumulate MBI5026.(In extreme circumstances,
parameters fluctuation coefficient is little.Toshiba and accumulation are famous for the strongest stability.)
4.LED manufacturer's cabinets have rear cover and fans. All waterproof, fully enclosed standard cabinet, protection grade reaches IP65

Quality assurance
Harse ensures product quality with the international first-class testing instruments and production equipment. After years of development.
in quality control and process management is one of the LED manufacturers well-known enterprises in domestic .
The choice of HARSE LED manufacturer (Luminous tube)
1.The same display red, green and blue luminous diode use the same class (With same height and wavelength).
2.Red, green, and blue tube in the ratio of the brightness of the display strictly accordant with the R, G, B = 3:6:1
3.We cooperate with well-known brands at home and abroad. Chips adopt hangzhou Silan, Taiwan Opto, Xiamen three Ann and
Taiwan Epistar and so on.
The reliability test
LED manufacturers of HARSE in order to avoid hidden defects in production and design, .We develop a series of reliability experiment .
1.Semi-finished products performance experiment, before sealant , semi-finished modules must pass QC testing.All products on electricity
aging at least 48 hours before delivery.
2.Finished product aging test, we put modules into the LED cabinets, simulate the scene and assemble the whole screen , Through 72 hours
aging test and then can delivery.
3.Waterproof experiment, outdoor full color LED display screen increase the high pressure water experiments of screen, for each case do
contamination of water and rain water experiment, to make sure the waterproof effect.
4. Antiseptic experiment, Harse ensures antiseptic reliability of circuit board and cabinets, in the process of production must be salt fog test.
Module parameters of p25 led display board:
Whole p25 led display board specification:
| | | | |
| --- | --- | --- | --- |
| | | | |
| | | | |
| | | | |
| | | | Constant driving ,1/1scan |
| | | | |
| | | | |
| | | | |
| | | | |
| Power consumption/ m2 | | | |