Led display news
Best advertising choice for glass wall led display from Shanghai Harse
Transparent LED Screen Glass continues to gain popularity within the world market and
we are ready to provide a wide array of choices.
The current product model includes many series which can be used in many business area.
You can see Shanghai Harse LED screens
on many buildings and mostly they are being used for advertising. Many clients buy light-emitting
diode screen for many important events and advertising campaigns.
Thanks to these advanced technology products every visitor, passer-by or an ordinary street
walker would be able to see the announcement from a advertiser.
The pixel pitch varies from 5 to 30 mm and brightness level can reach 7000 nit level. Shanghai
Harse LED screens are the brightest and best displays in its price bracket.And now let's speak
about the main advantages of LED Glass.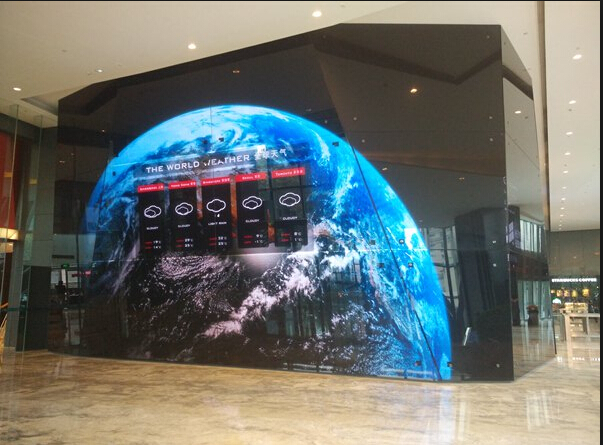 LED Screen Glass advantages
Incredible transparency. The transparency level is higher than 80%.
The resolution level is so huge that you can't recognize a pixel if you are standing from five meters or more.
Easy Setup.Quick and easy installation does not require special skills.
Light load. If we compare the weight of our products with other LFD variants,
we'll see that LED screen Glasses are two times lighter.
High brightness level. We have already discussed that matter – the screens can
be recognized under direct sunlight from a country mile.
Energy efficient. The level of electric power consumption is feeble.
Easy to update and maintain. Screen life expectancy is higher than one hundred
thousand hours and one can always replace LED strips. They are easily stripped
without the need of replacing the whole panel.
The greatest advantage of the product lies in its total flexibility, sizing and shaping -
the only limit is the resolution. The usage of advanced technologies is the reason why
LED display can produce an astonishing plenty of colors. If you decide to use
these wonderful LED Screen Glasses you will be fully satisfied!