Led display news
Led Display Control Card & Control Software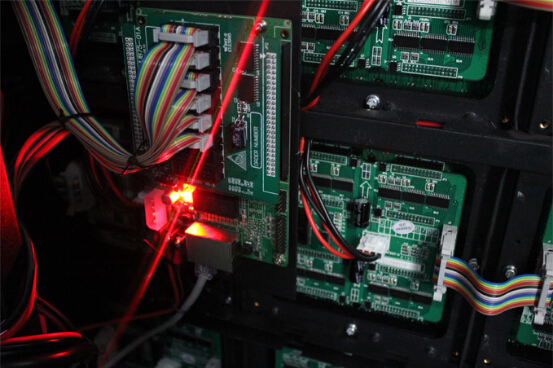 like the function that "the brain to human body". It stores and gives
the idea of what's to show on the led screen, in a specific pattern and schedule.
In fact, the generalized "led display control system" should include everything
related with the control to the led display, from the user's computer, control
cards, to the printed circuit of led module, and the driving IC of led module.
Different designs and components would result different characteristics of led
screen performance, such as the refresh frequency, grey scale, power consumption
and the capability of brightness & colour calibration etc.
To learn more details please contact us.
But in most cases, when we mention the led display control system, we mean only
the "led display control cards". Led display control cards are classified into
two types – "synchronous" and "asynchronous".
What does that mean? Which type is suitable to your demand? Please contact us
for a solution.