Shanghai Led display good supplier for indoor P6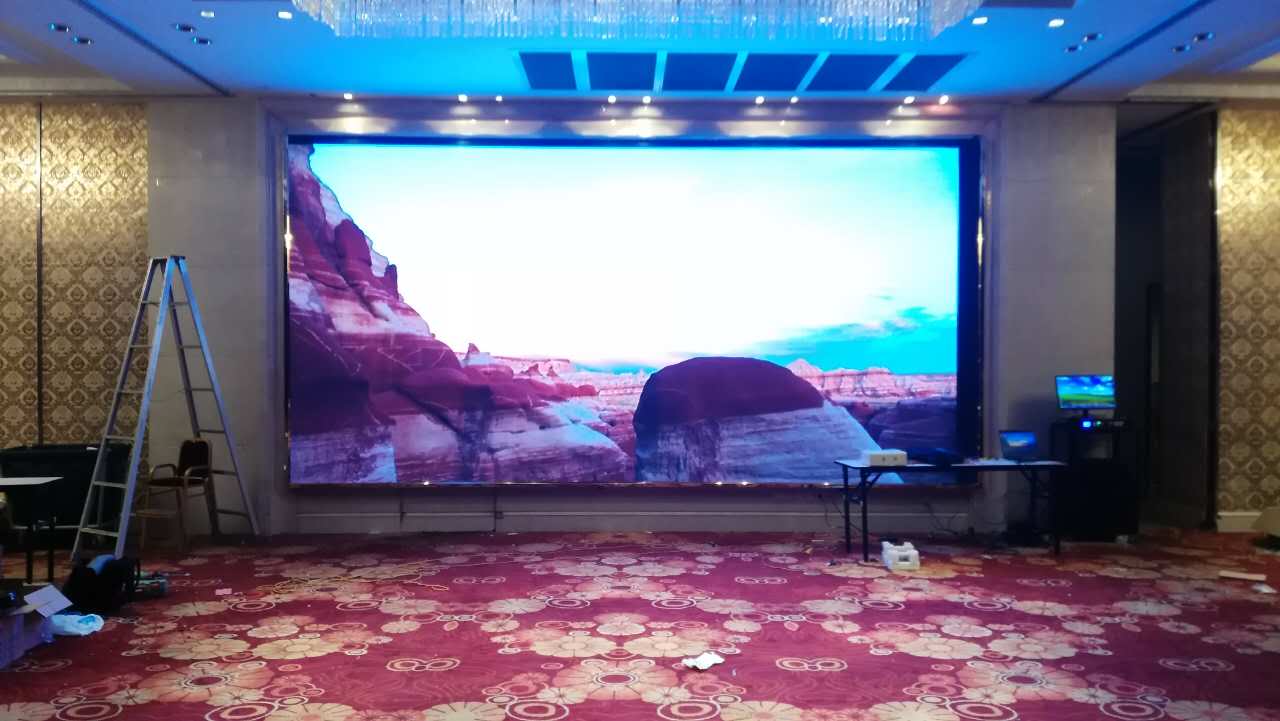 1. Advantages of P6 Full Color Indoor Digital LED Billboard
1).Red, green and blue color pure, good white balance, Matrix Group screen.
2). Pixel pitch:P2,P2.5,P3 P6 P7.62 P8 P10 P12 P14 P16 P20 P25 P31.25 led billboard are available.
3). Voltage : 220V 20% 50Hz
4).View distance: 6M 8M 10M 12M 14M 16M,20M,25M,31.25M..40M.etc.
5), Pixel Resolution: 32*16 16*16 16*8 8*8
6). Viewing angle : H 110 degree , V 70 degree
7).video gray level: red, pure green,blue.
8).shows colors of red-green-blue
9). brightness values greater than 15000 cd to ensure that outdoor environment,
the text clearly visible, the whole led billboard brightness and color uniformity.
2. Technical Parameters of P6 Full Color Indoor LED Billboard
| | |
| --- | --- |
| Pixel Pitch | 6mm |
| Pixel composing | 1R1G1B |
| Density | 27,777dots/m2 |
| module resolution | 64 dots* 32 dots |
| Module size | 384mm * 192mm |
3. Whole p6 full color indoor digital led billboard parameters:
| | | | |
| --- | --- | --- | --- |
| Pixel | 6mm | Short circuit protection | Yes |
| Standard cabinet size | 768mm*768mm or design | Refresh | 400 Hz |
| Weight per sqm | 35 Kg/sqm | Changing frame frequency | 60 Hz |
| Whiteness brightness | 1700 cd/sqm | Driving method | Constant driving ,1/8scan |
| Led package | SMD 3in1 | Working Environment | Indoor |
| Wave Angle (H) | 120°(H)/90°(V) | Working temperature | -10~50℃ |
| Best view distance | ≥6m | Working Humidity | -10~90% |
| Working voltage | AC 220v/380v±10%50~60Hz | Out of control | 1/10,000 ( scattered) |
| Power consumption/ m2 | 250W/sqm | lifetime | 100,000 hours |