led signs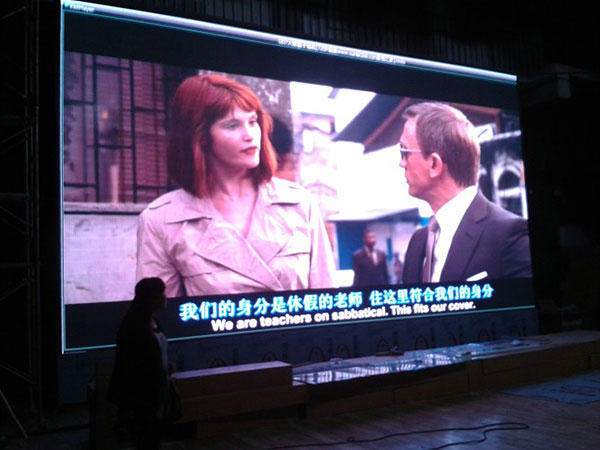 P8 indoor 3 in 1 led signs, it is also known as indoor full color LED display or indoor full color LED screen, etc
Display content:
They usually are in the form of video, image and text to show advertising media, policy propaganda and so on.
Functional features:
1. The picture is exquisite and color is rich.Realistic picture ,strong impact .
2. It can display two-dimensional , three-dimensional animation and broadcast television (Video interface).
3. The video shows rich layers. Synchronous display with computer.
4. Set up screen stop time freely, display content editing immediately.
Scope of application
stadium, convention and exhibition center,square, station and wharf,large buildings, popular science garden,
channel, Pedestrian street,campus, planning library, factory meeting room and community etc.
The product features of Harse
1) High intensity and can be adjusted, so can meet the request of the customers according the application environment.
2) Best equality, commendably solve the problem of the mosaic, have the excellent consistency of light
3) To pictures and character, have clear, exquisite and real display effect
4) Big viewing angle to 110 degree at horizontal line, 60 degree at vertical line, you can see at every angle at this range, no picture change, no color excursion
5) Can repair each led lamps, so the cost of maintain is lower, and easy to repair.
Module parameters of P8 led signs
Whole P8 Indoor led signs
| | | | |
| --- | --- | --- | --- |
| Pixel | 8mm | Short circuit protection | Yes |
| Standard cabinet size | 1024mm*1024mm or design | Refresh | 400 Hz |
| Weight per sqm | 40Kg/sqm | Changing frame frequency | 60 Hz |
| Whiteness brightness | 1300 cd/sqm | Driving method | Constant driving ,1/8scan |
| Led package | SMD 3in1 | Working Environment | Indoor |
| Wave Angle (H) | 120°(H)/90°(V) | Working temperature | -10~50℃ |
| Best view distance | ≥8m | Working Humidity | -10~90% |
| Working voltage | AC 220v/380v±10%50~60Hz | Out of control | 1/10,000 ( scattered) |
| Power consumption/ m2 | 300W/sqm | lifetime | 100,000 hours |